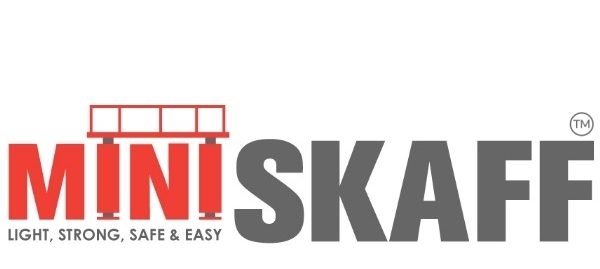 Miniskaff is the only Australian Made home scaffold. You can use your Miniskaff for painting eaves, cleaning gutters, changing globes, pruning trees, washing windows, Christmas decorations, changing blinds, dusting cobwebs and all types of maintenance.
The Miniskaff can be assembled on uneven ground using a pair of Miniskaff screw jacks and in stairwells with a compatible stair kit. Other accessories are available from our factory sales outlet.
Miniskaff is a light duty rated scaffolding system that has a safe working load (SWL) of 225kg. Each Miniskaff frame is 600mm high and frames simply slot together to gain height, so no tools are needed. The Miniskaff is available with platform heights at 1.2m, 1.8m, 2.4m and 3m. There are 2 widths available 680mm (2 planks) and 980mm (3 planks). The Miniskaff is plant registered up to 2m high for trade use.
Your Miniskaff is suitable for use inside and outside the home because it is manufactured using lightweight 'galvabond' tubular steel, which we source direct from the precision mill in Adelaide. Miniskaff has been manufactured in our Adelaide factory for 30 years using genuine Australian Made raw materials.
Spare parts are available for purchase directly from our factory door during business hours, or parts can be delivered around Australia using Auspost, TOLL, or TNT for an additional fee.
Standard Miniskaff models are compact which makes them easy to store and transport. The Miniskaff will easily fit into a hatchback, or SUV – no need for a trailer.
SEE ASSEMBLY INSTRUCTIONS
PLANT REGISTRATION